This Week's Special Mention
15th September 201
Mia for working so hard to find one more and one less than a number!
8th September 2017
Samuel and Alfie got Special Mention's this week for choosing to have a go at every maths activity!
This week's CHAS
15th September 2017
Amelia for being a caring member of the Class. She was comforting Daisy when she was upset one morning which was so lovely to see.
8th September 2017
Cruz for being a polite member of the class with a 'can do' attitude towards his learning.
Homework
This is your child's Mission possible Homework Booklet for Autumn 1. The home learning activities are linked to the Mission that the children are focusing on and they will be carefully chosen to develop different skills in relation to a variety of curriculum subjects.
What we've been doing this week
In Elm Class we have been learning how to count in 1s, 2s, 5s and 10s in maths.
We have been reading Supertato and making our own Super Vegetables to star in our own animations.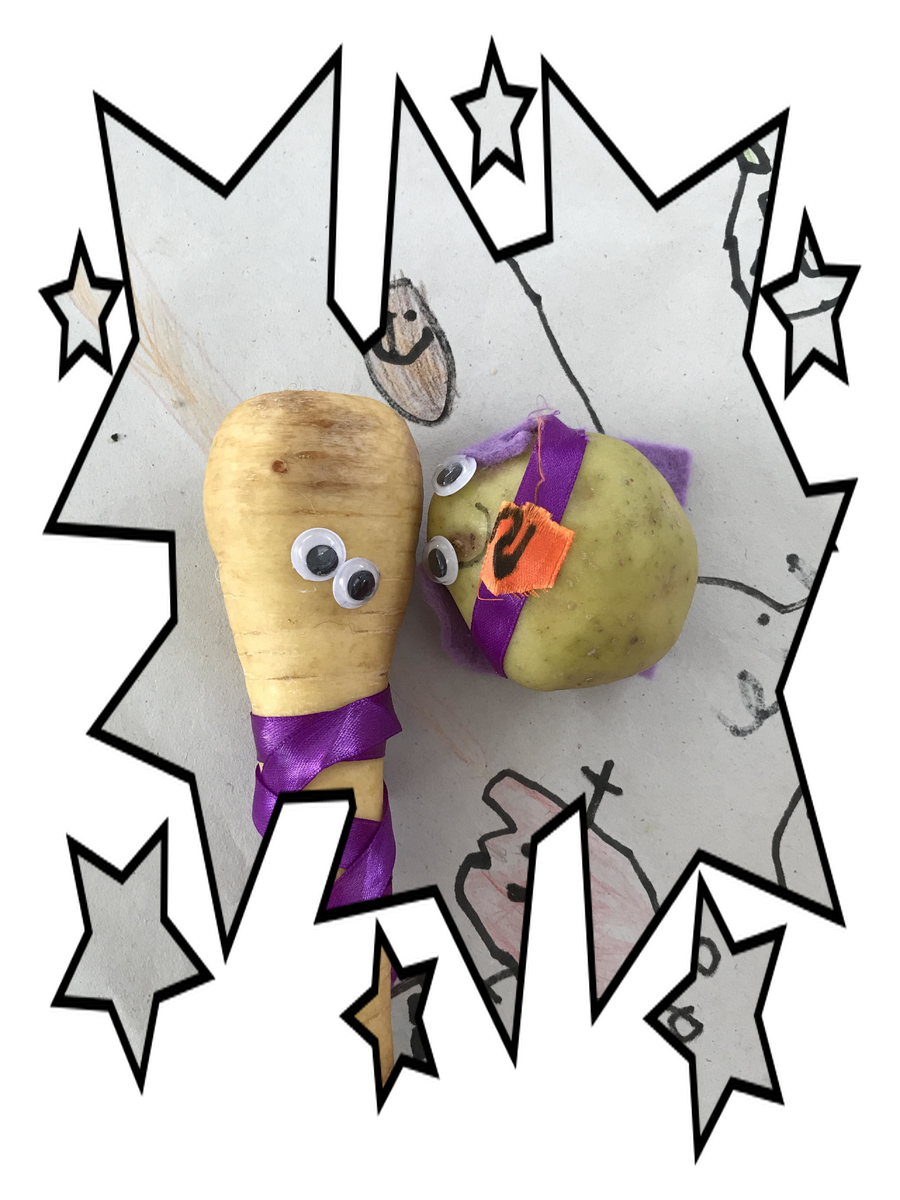 Wow moments!
Ollie and Zac have been working so hard with their maths activities all week!

Isla and Thea showed Mrs Elmore how they can order and count in twos! Mrs Elmore was very impressed.

Abigail, Cruz and Amelia have already met this week's PSHE Celebration target already by being welcoming to others. They all invited another classmate to work with them when they saw they didn't have anyone to work with. Well done!

Wow to Ollie who used the foam hands to help him count in fives - fantastic math work!

Jack was picked out by other teachers in assembly for sitting brilliantly and listening carefully. This made me very proud!
Picture Gallery
Look at our amazing Marvellous Medicines from Roald Dahl Day!