Cherry Class
Recommended Reading List
Please see the below recommended reading list for Cherry class:
Year
2

Information

All the objectives in the information below will be worked on throughout the year. Any extra support you can provide in helping your child to achieve these is greatly valued.
Half Term Information Sheet
Please find below the Autumn Term 2 Information Sheet for parents/carers, which contains general information about Autumn Term 2.
Special Mentions and CHAS
Every Friday we come together as a school to celebrate the children's hard work across our school; we do this by awarding one child per class Special Mention and one child per class CHAS recognition. During our celebration assembly we also celebrate weekly birthdays and award reading certificates, as per our in-school 'Reading Challenge'. Additionally, children have the opportunity to try their spellings and/or times tables to be able to progress to the next level in spellings and/or times tables in school.
The weekly Special Mention and CHAS for Cherry class will be recorded below.
This Half Term's Special Mention:
Week 1
This week Special Mention has been given to Courtnie for her fantastic work in Maths. We have been looking at money in Maths and Courtnie has worker really hard, producing some super work - well done Courtnie.
It has been a wonderful week in Cherry class. All children have brought brilliant learning attitudes to the classroom - a great return to school. Well done Cherry class - let's keep it up!
Autumn Term 1 Special Mention:
Week 1 - This week, Will gets a special mention for trying so hard with his work and being a great helper.
Week 3 - Well done to my three musketeers; Cohen, Daniel and Jack for working super hard this week in class.
Week 4 - Myla and Abigail both got a special mention for their fantastic work in maths this week.
We!ek 5 - Well done Joseph for getting a special mention for his fantastic satellite homework.
Week 6 - This week, our special mention in Cherry class goes to Zach! Well done Zach for producing amazing work and a super space story!
Week 7 - Well done Jake for getting a special mention this week for trying hard in every lesson and persevering when it has been tricky
This Half Term's CHAS:
Week 1
CHAS this week has been awarded to Abigail. Abigail has been very helpful, not only in class, but also at Breakfast Club and After School Club. She has also shown lovely manners everyday in class. Well done Abigail!
Autumn Term 1 CHAS:
Week 1 - Well done Isla for getting Chas this week. Isla has been such a good friend, looking after someone who was poorly.
Week 2 - Well done to our birthday girl, Myla for getting Chas today. You have been such a good helper this week.
Week 3 - Well done Jessica, you are such a kind member of Cherry class.
Week 5 - Very proud of Max this week for earning our Chas award. Max is such a kind and caring member of Cherry class.
Week 6 - Well done Cohen for receiving Chas this week. Cohen was a great friend to someone who had lost something this week. He even helped her to retrieve it!
Week 7 - A big well done to George for getting Chas this week. George has been a good friend and helped anyone, whenever he can.
Homework
Please find below the Homework Booklet for Autumn Term 2:
What Cherry class did during Autumn Term 1...
We have had a great time so far this half term. We have really enjoyed learning about the solar system, astronauts and much more. This week, the children have thoroughly enjoyed designing their own planet. There have been some weird but wonderful designs!
The children have loved using the laptops, iPad's and books to research lots of different information about space.
We also enjoyed taking part in the Joe Wicks fitness days!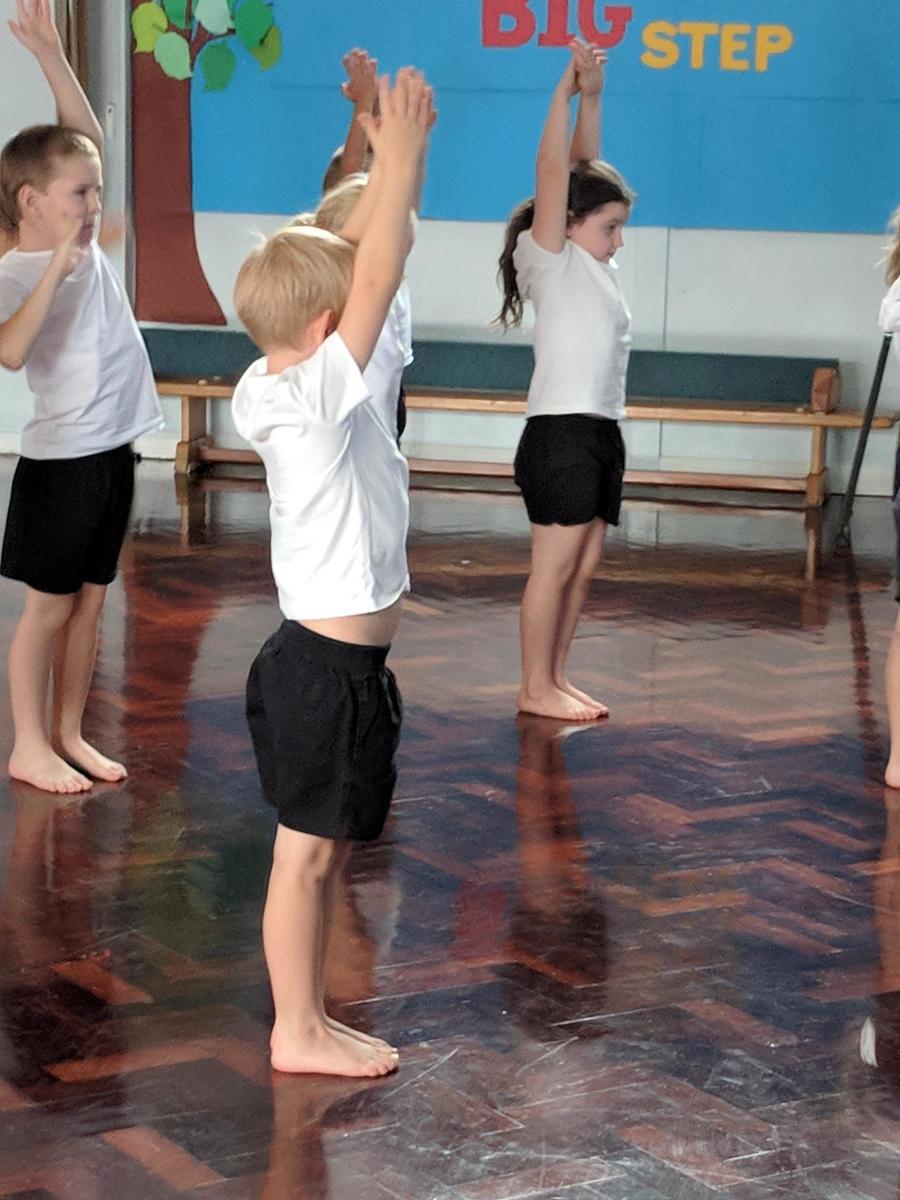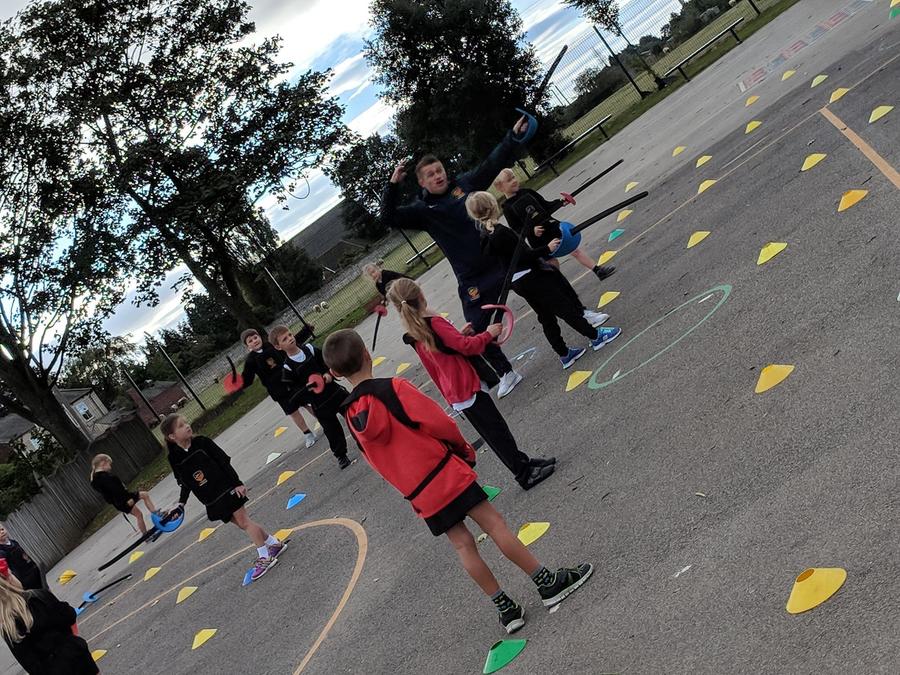 Cherry class really enjoyed the Fit Fencing today!
Wow moments!
Mr Zugic and I have really been blown away with the quality of the work produced both at home and at school! Just look at some of this work in the photograph below.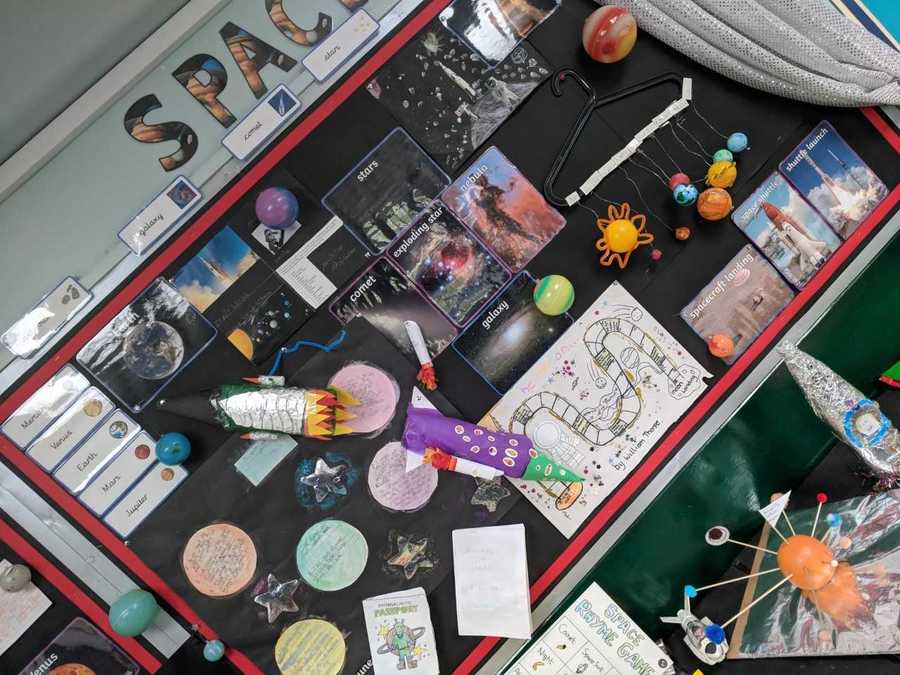 Don't forget to follow our class on Twitter:
@WECPS_Cherry
Picture Gallery