Follow us now on @WECPS_Sycamore
As part of Mission we made our own volcanoes, we had great fun making them erupt.
Sycamore class looked at how buildings have been designed to withstand earthquakes and then designed and made their own earthquake resistant structures. We replicated an earthquake to see which designs were successful.
As part of our Mission looking at inventions, Sycamore class made their own circuits and discovered which materials made good electrical conductors.
Sycamore had lots of fun finding the area of different shapes on the playground.
Recommended Reading List
Please see the below recommended reading lists for your children.
Half Term Information Sheet
Please see the below Half Term Information Sheet, which contains general information about Autumn Term 1.
Special Mentions - Autumn 2
Week 1 - 9th November 2018
This week, our special mention has gone to Isabell. She is such a hardworking girl and once again, she has worked with enthusiasm and with a great attitude.
IWeek 2 - 16th November 2018
Archie Steel received a special mention today for the amount of effort he has put into his work this week, particularly in maths. Archie was met with a challenging activity in maths, he showed real resilience and his team won as a result. Keep it up!
CHAS - Autumn 2
Week 1
Our first CHAS of this half term goes to Grace. Grace is an always child because she could receive this award every week. This week, Grace has once again shown herself to be a very kind and caring member of Sycamore class.
Week 2
Sycamore's CHAS this week has been given to Caydon. He has shown great kindness this week and he has been a superb helper to the children and to the teachers in Sycamore class. We are all very proud of him, as usual.
Homework
Please see the below Homework Booklet for information about the various homework activities for Autumn 2 half term.
There were some great pieces of homework brought in for the Space Mission. We are very excited to see what the children can produce during this half term.
What has been happening in Sycamore Class?
Today was Children in Need and it was lovely to see the children all dressed up in their pyjamas and spotty clothes. We had a very fun day. The children took part in lots of exciting activities. There are a few photographs below.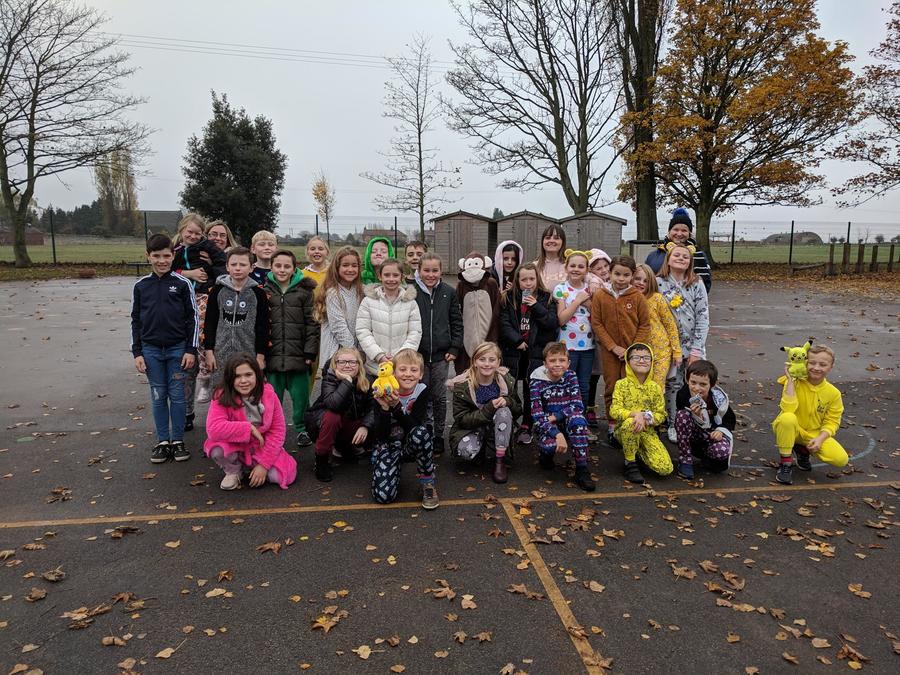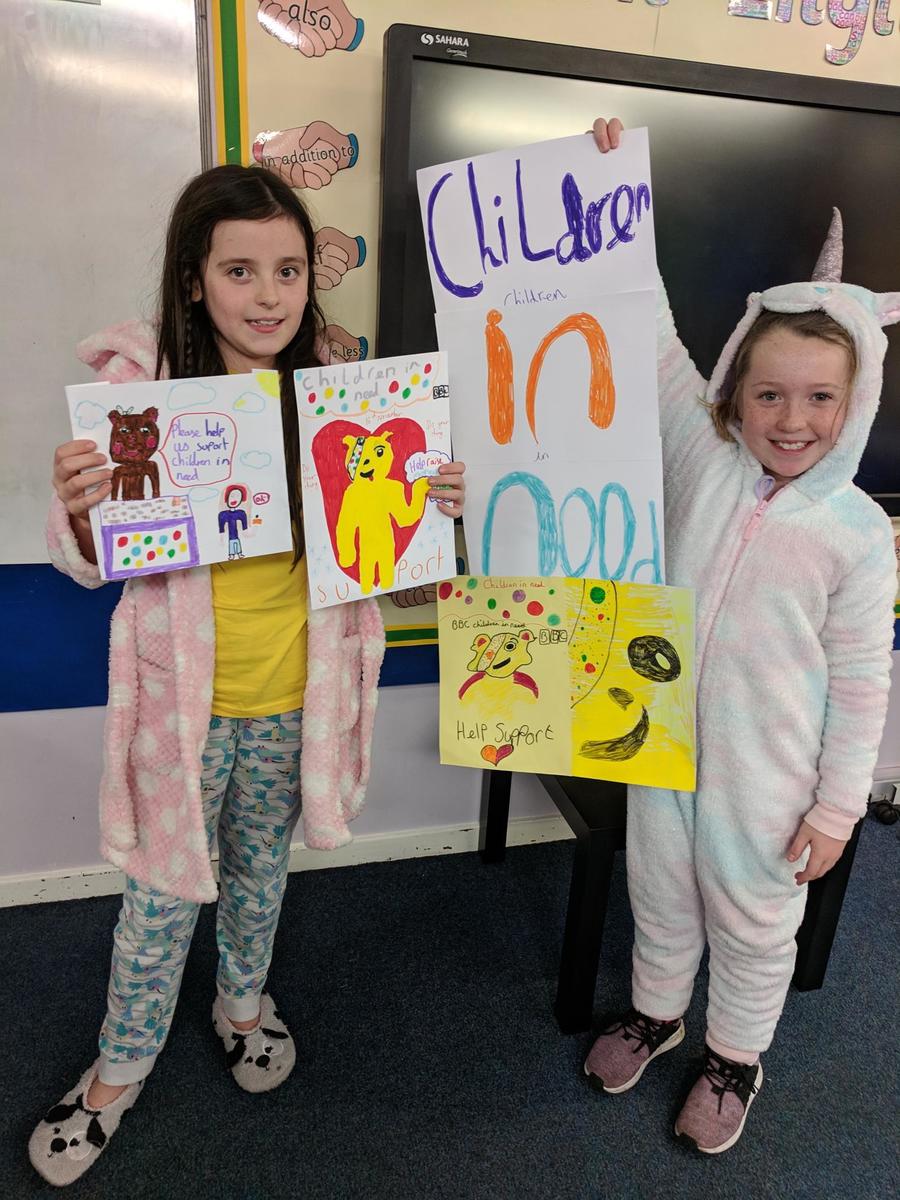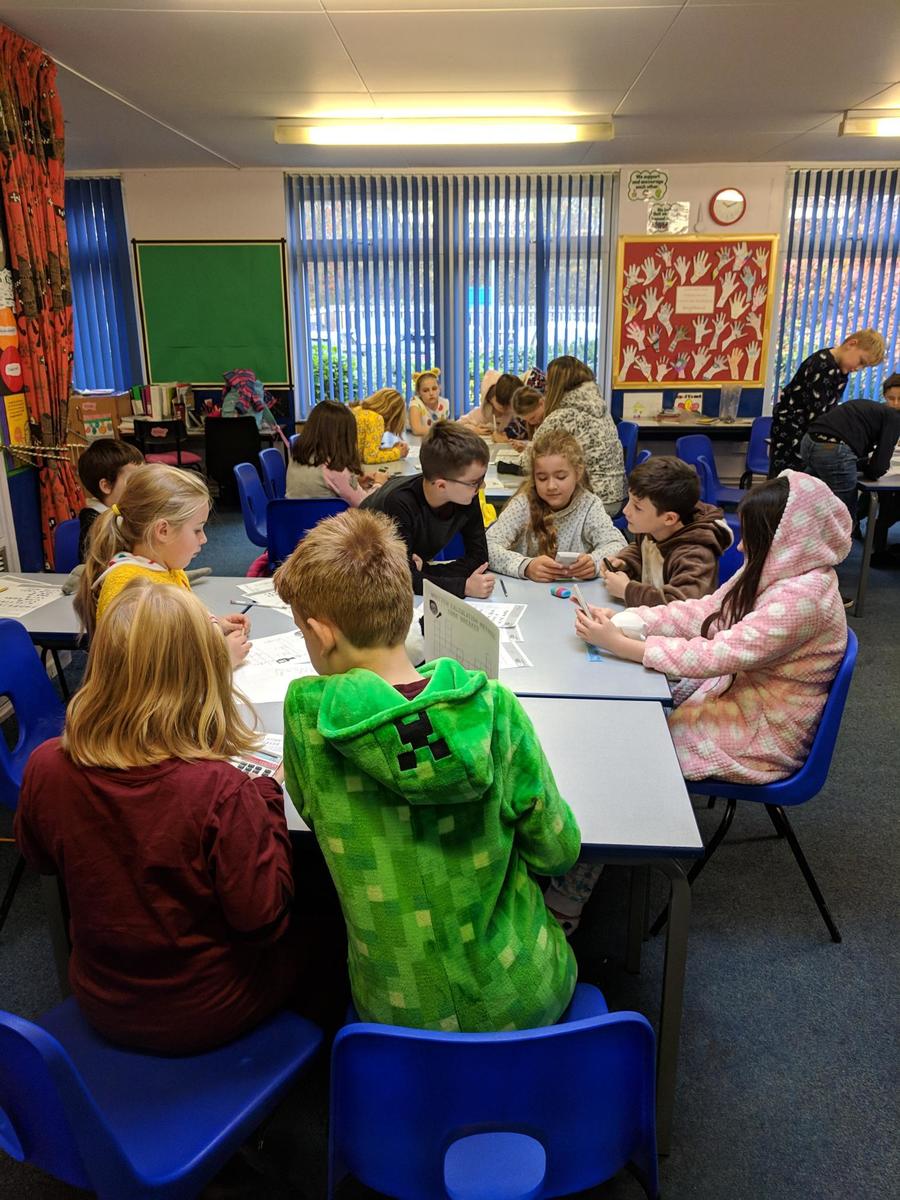 Sycamore class really enjoyed the Pudsey maths code breakers today. They all worked well in their teams and were all able to reveal the hidden messages.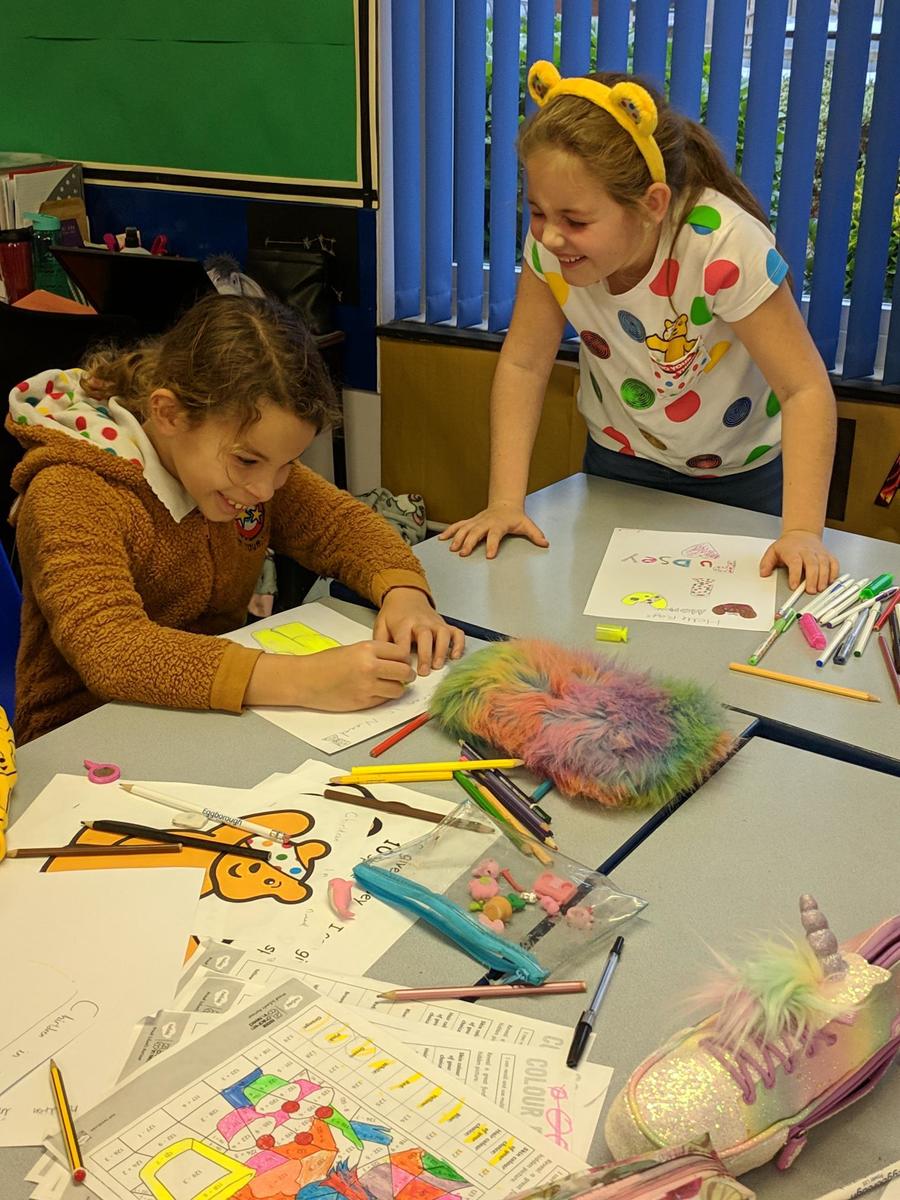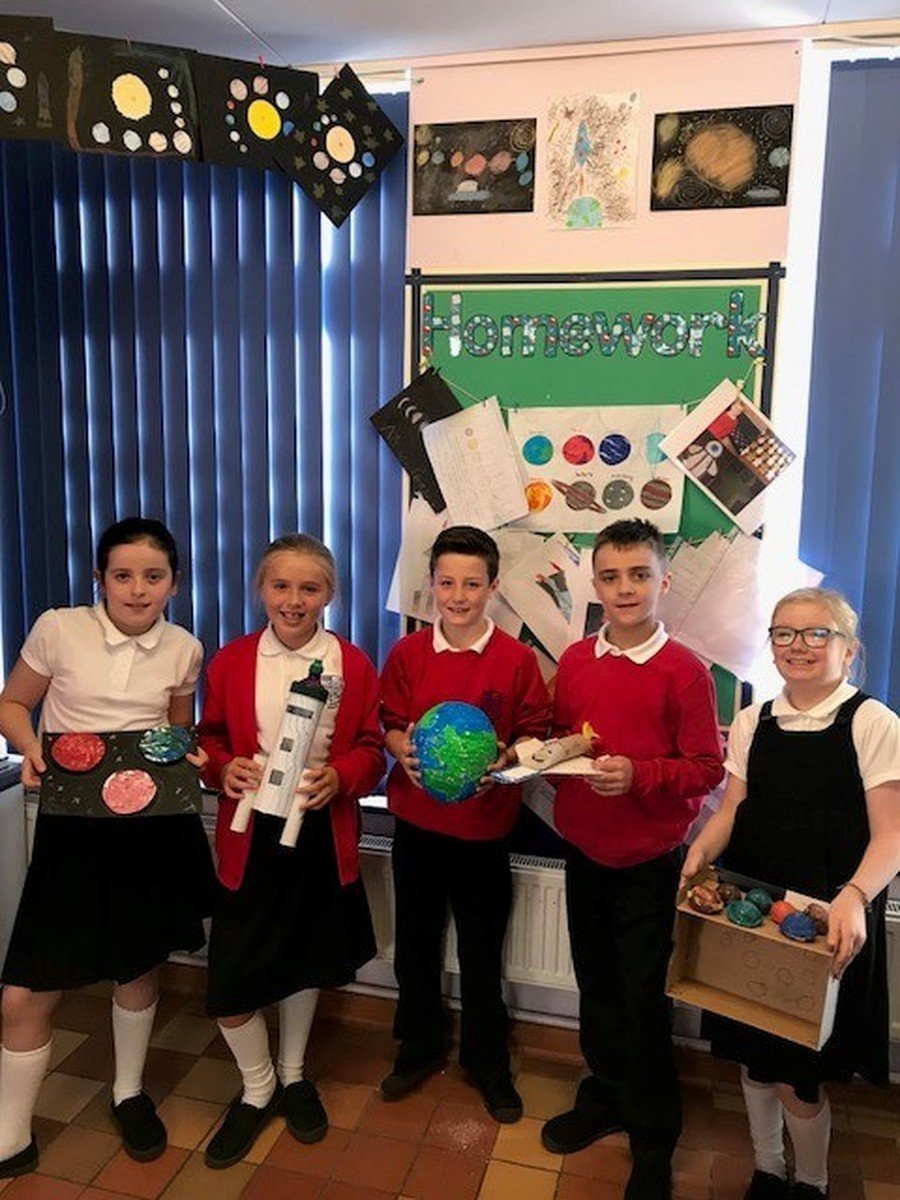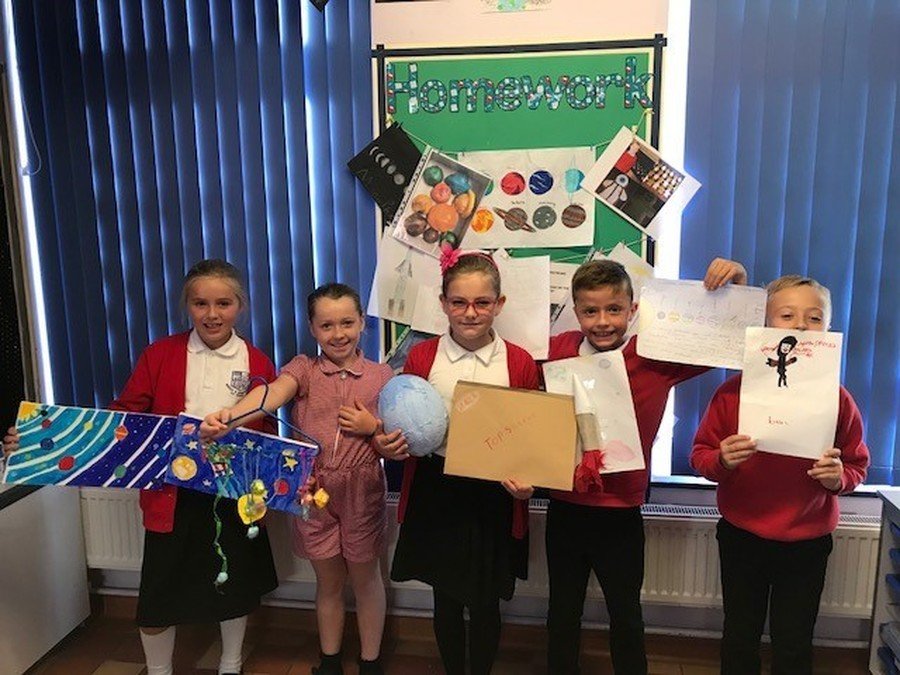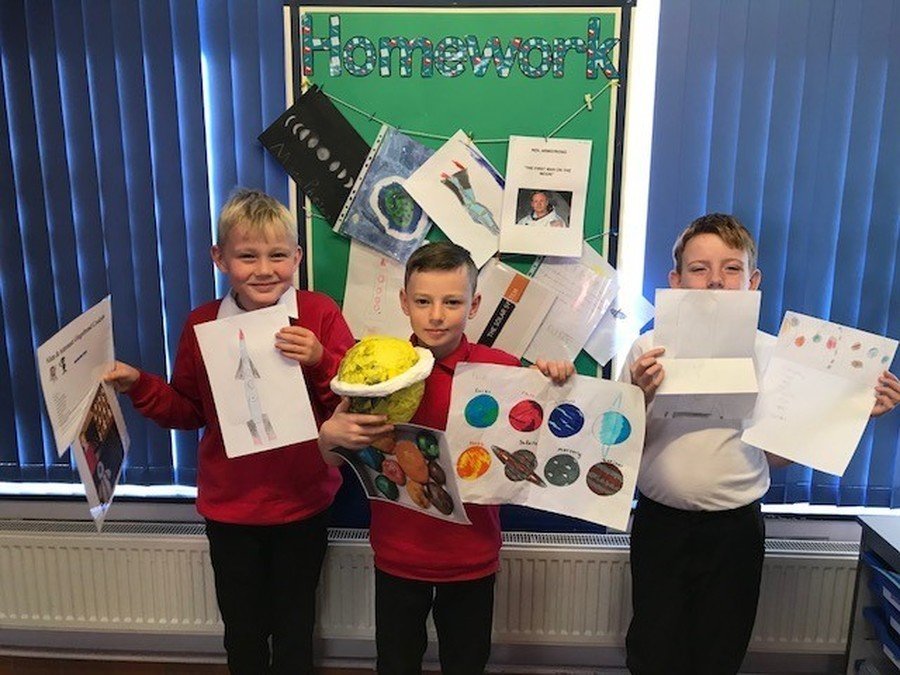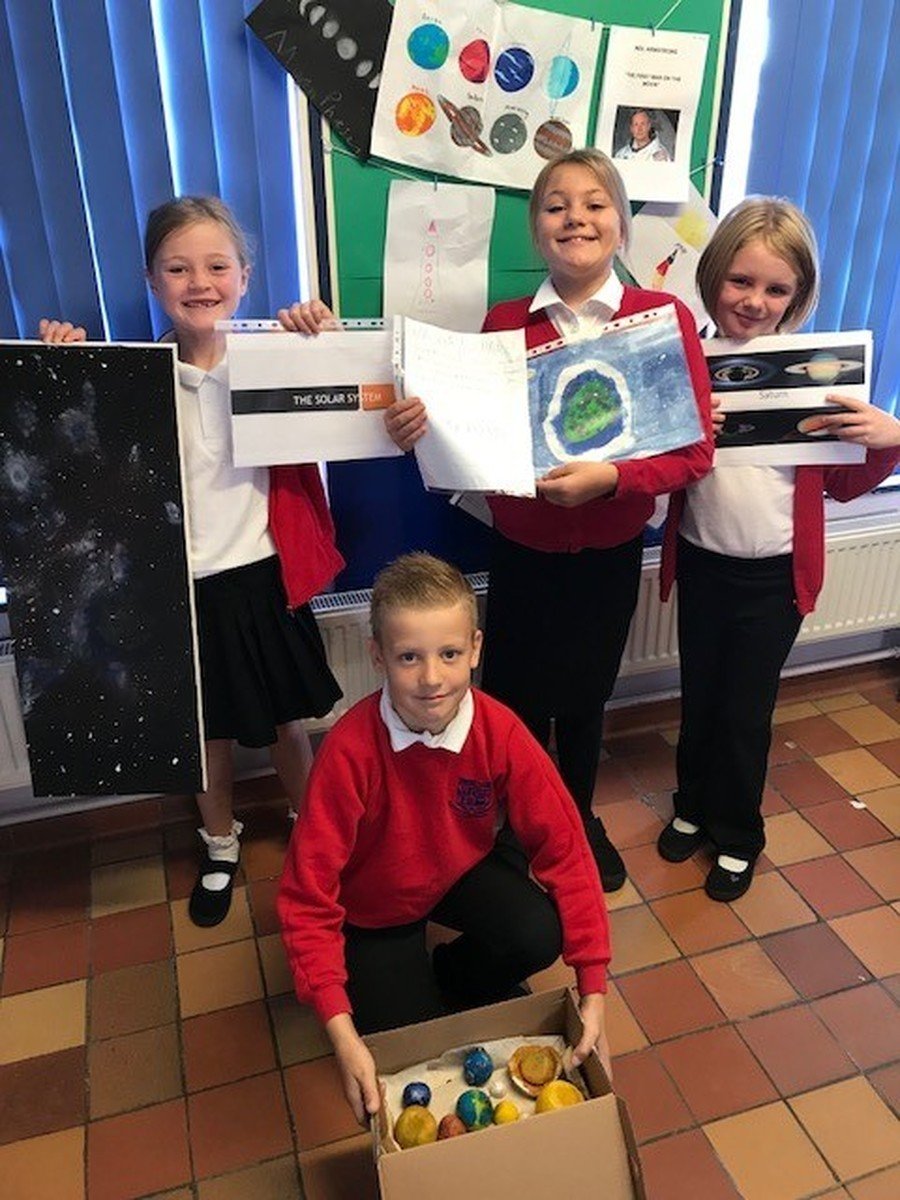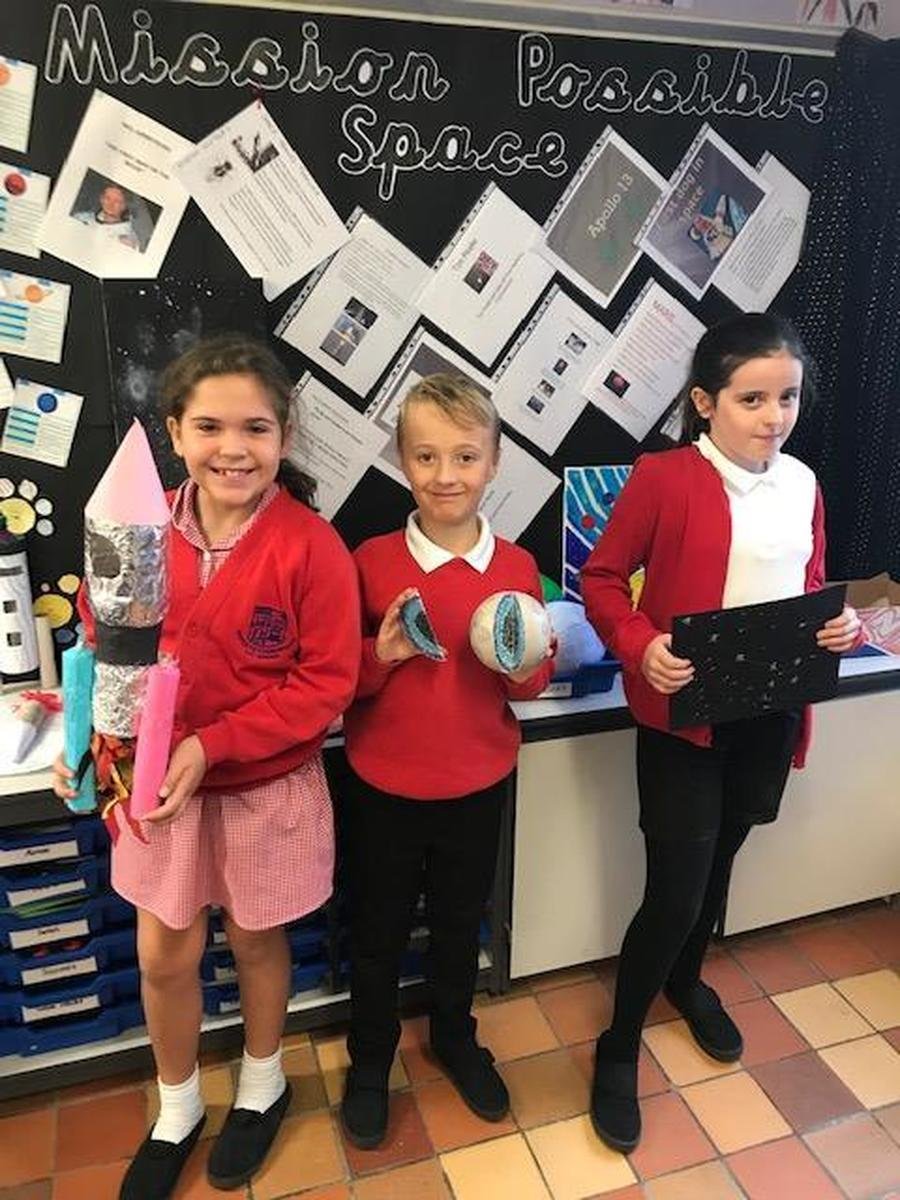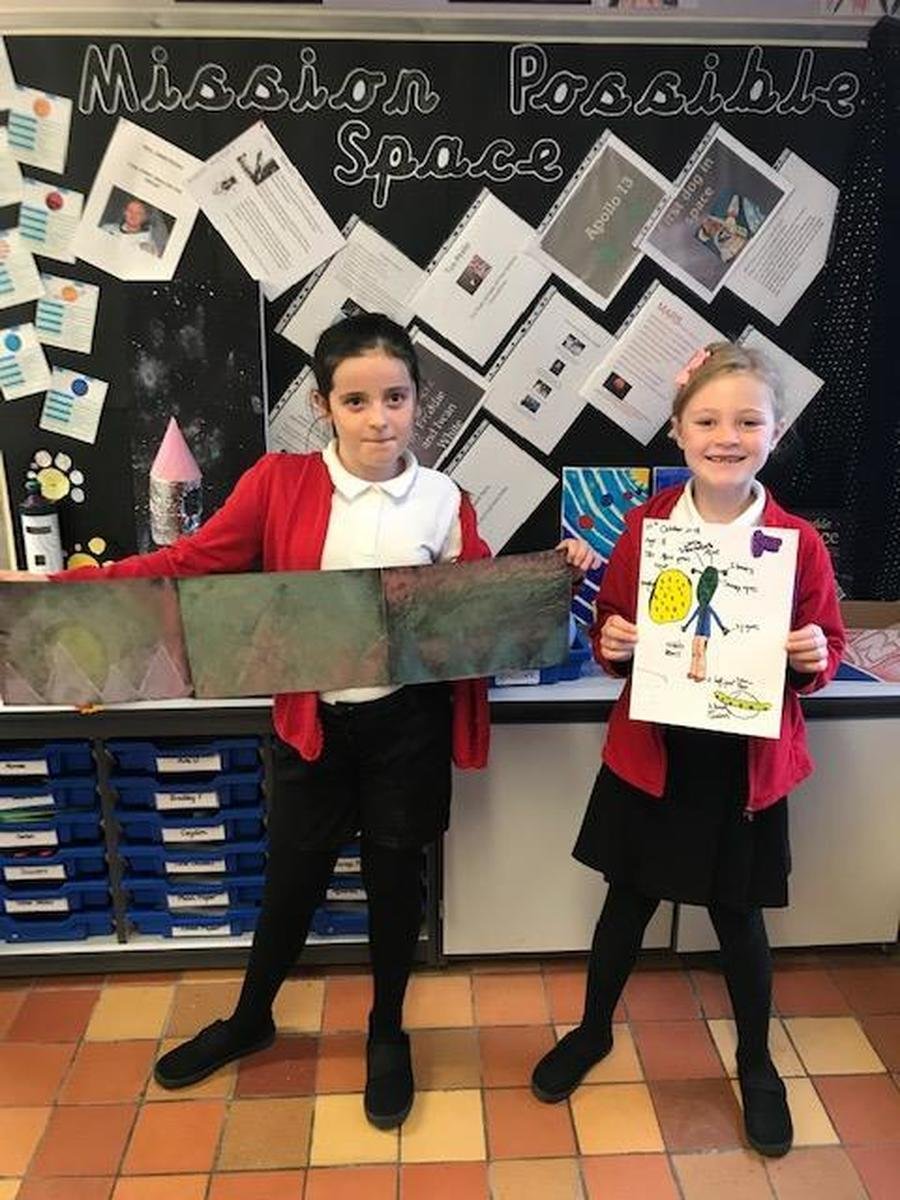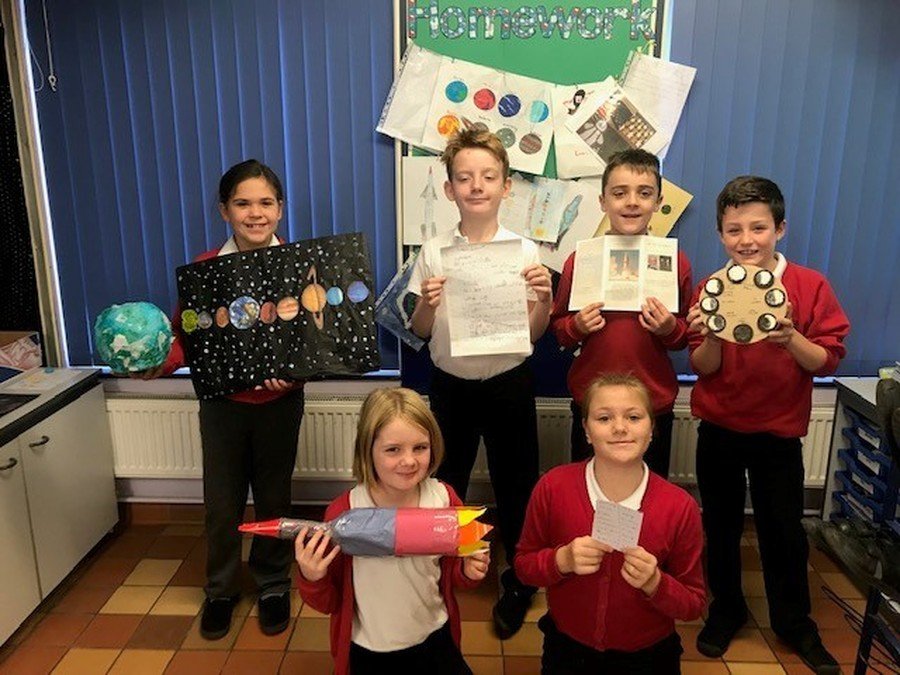 Roald Dahl Day - 13 September 2018.
In Sycamore we enjoyed dressing up as our favourite Roald Dahl characters! So much effort has been put into the character designs and clothing/costumes. Well done Sycamore (and thank you parents/carers), I think we all look great!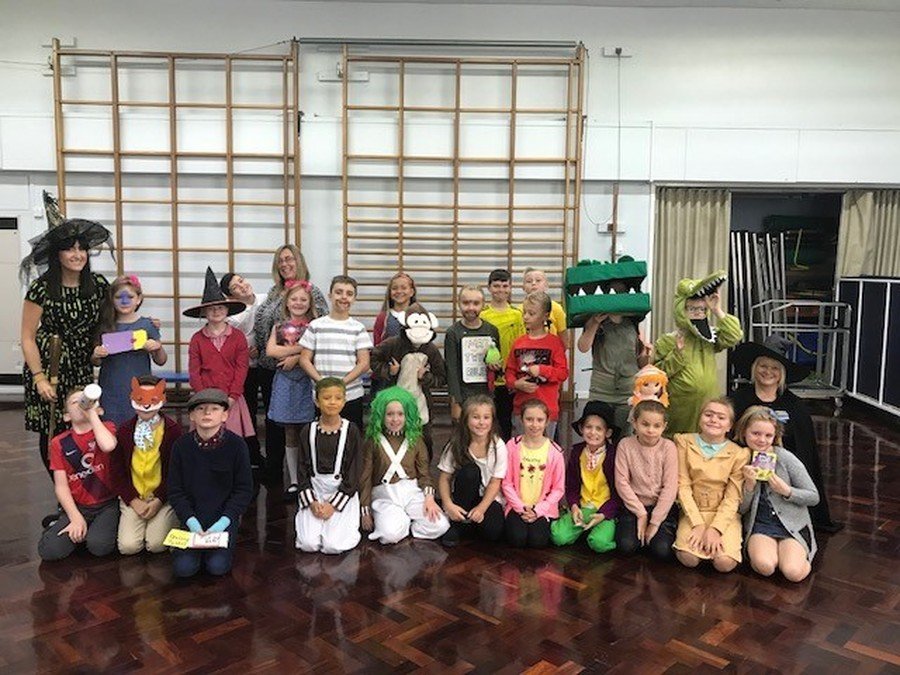 However, we still had work to do in class...!
In Mission History we learnt about space travel timelines; the children then enjoyed researching their chosen event from space travel!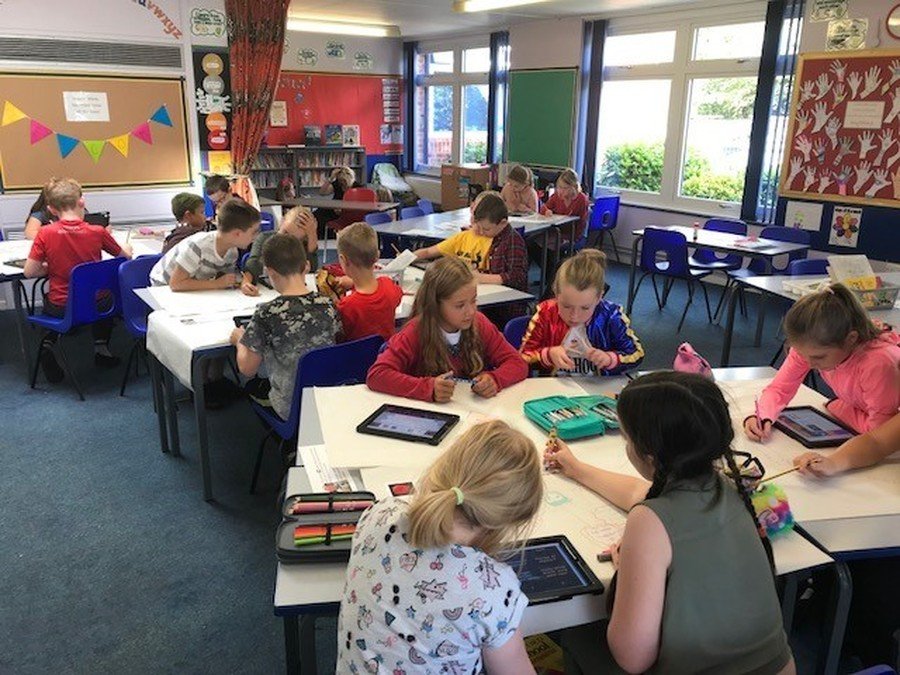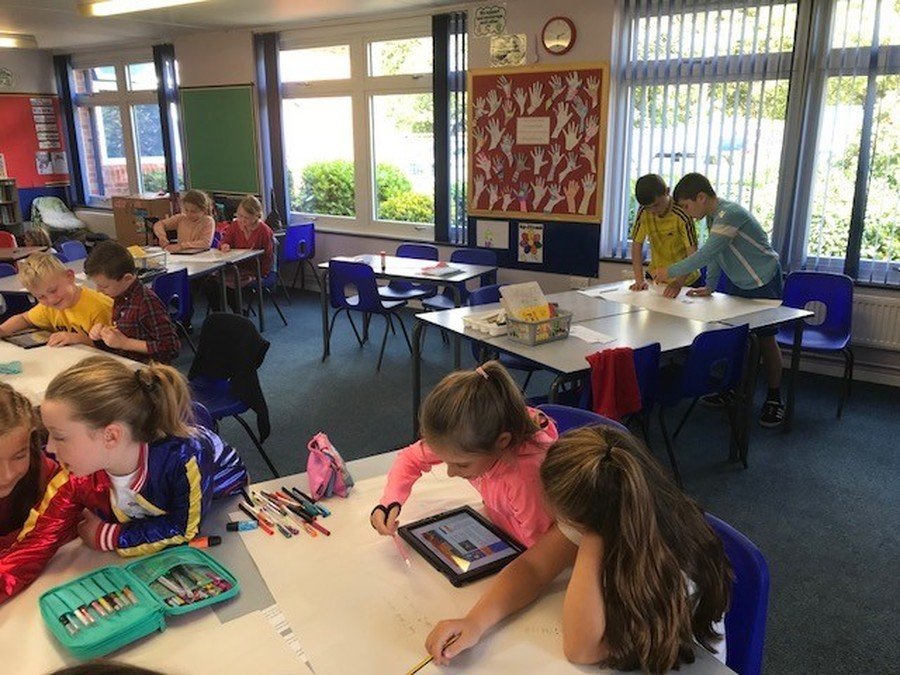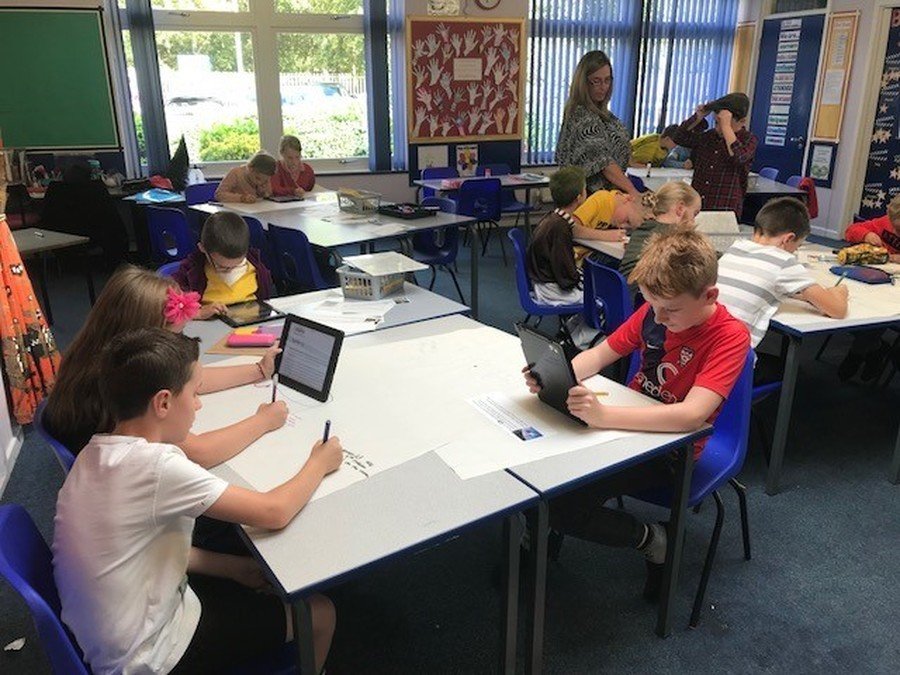 Monday 17 September 2018.
In Computing today we discussed 'effective searching' and search techniques, and how this can help us when we are researching in our other lessons (and in the future). The children then enjoyed putting our discussions into practice, as they 'tried and tested' effective searching, helping them to answer a variety of questions.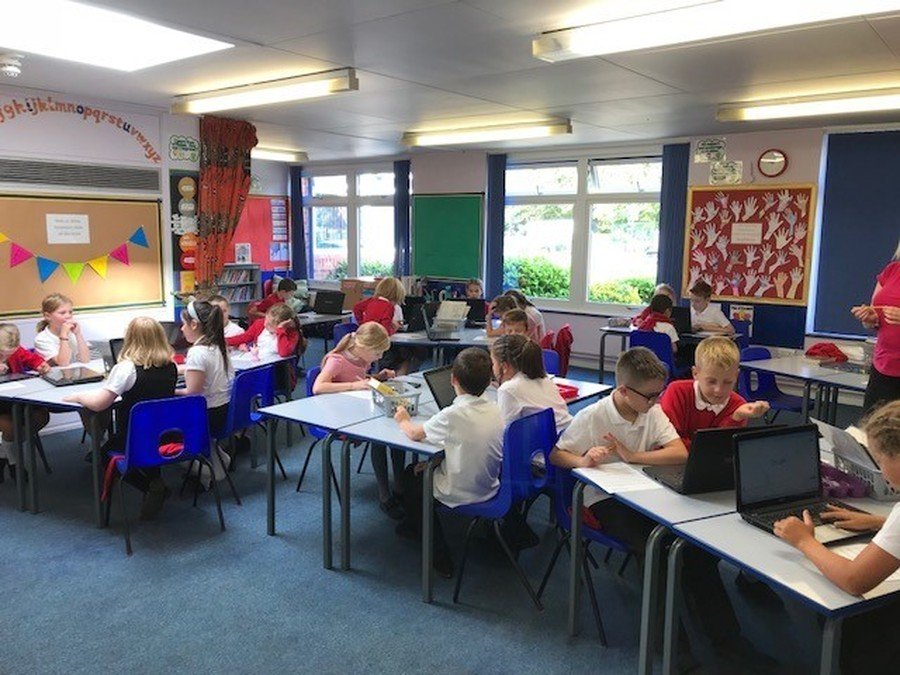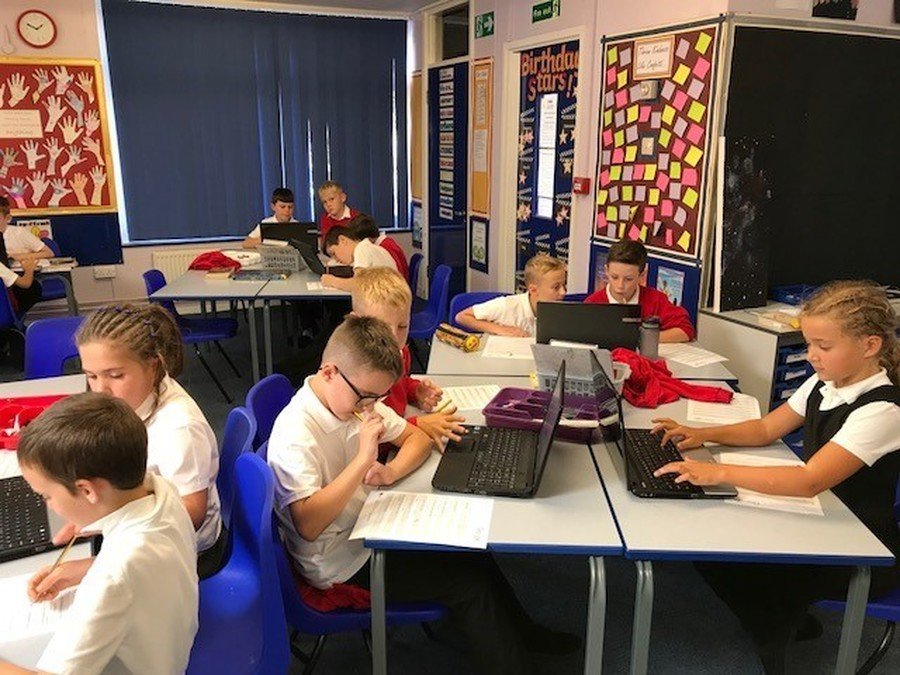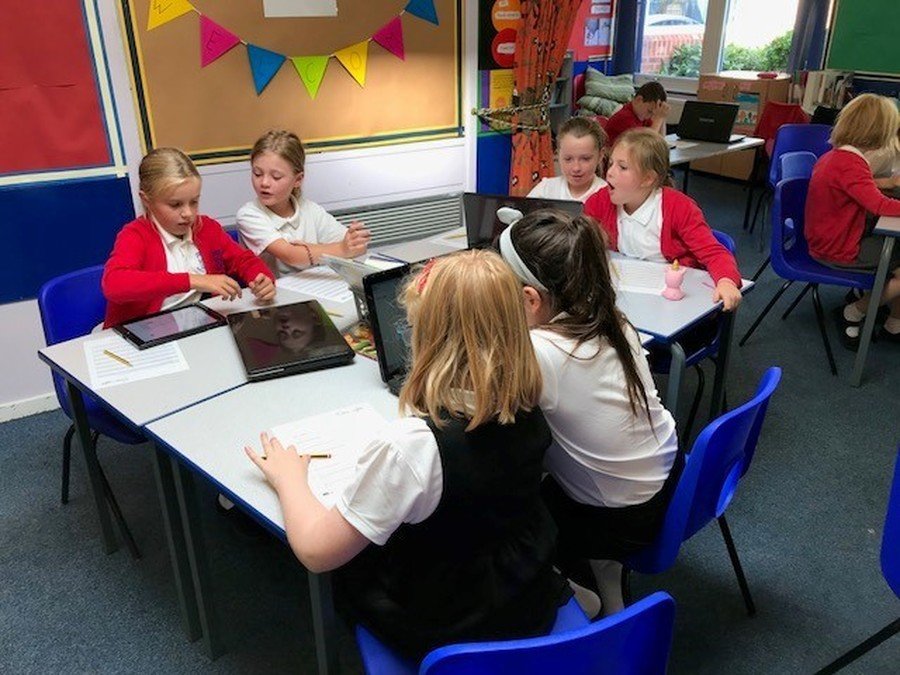 Tuesday 25 September 2018.
In Mission English today our learning focus has been upon biographies. The children also researched key information about the famous British astronaut Tim Peake, completing their biography planning sheet, so they have all the information and key facts they need in order to write their own biography about Tim Peake later this week.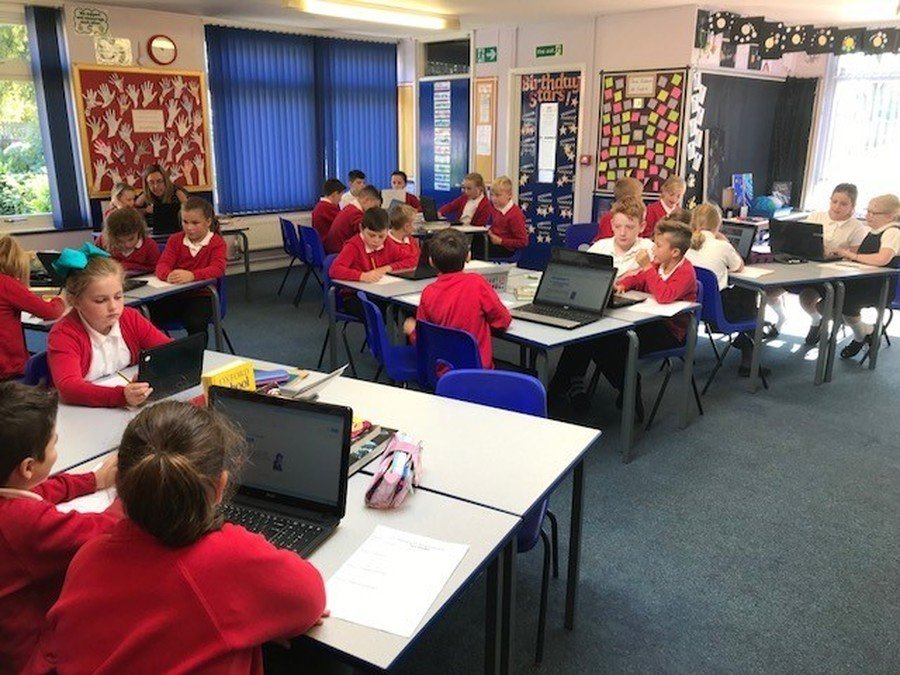 Friday 28 September 2018.
In Sycamore we wanted to show our support for the Macmillan Coffee Afternoon in school today by making not only our yummy chocolate cornflakes buns, but also a selection of lovely posters to advertise the event. You can see below how hard the children worked, producing mouth-watering buns and eye-catching posters.
A big thank you to Mrs Broom and Mrs Spence for helping the children make our buns so beautifully.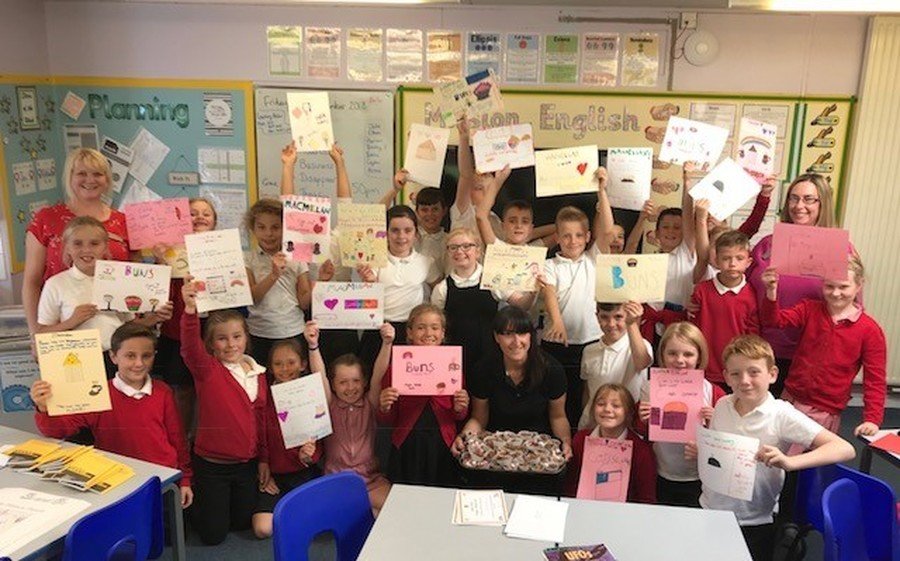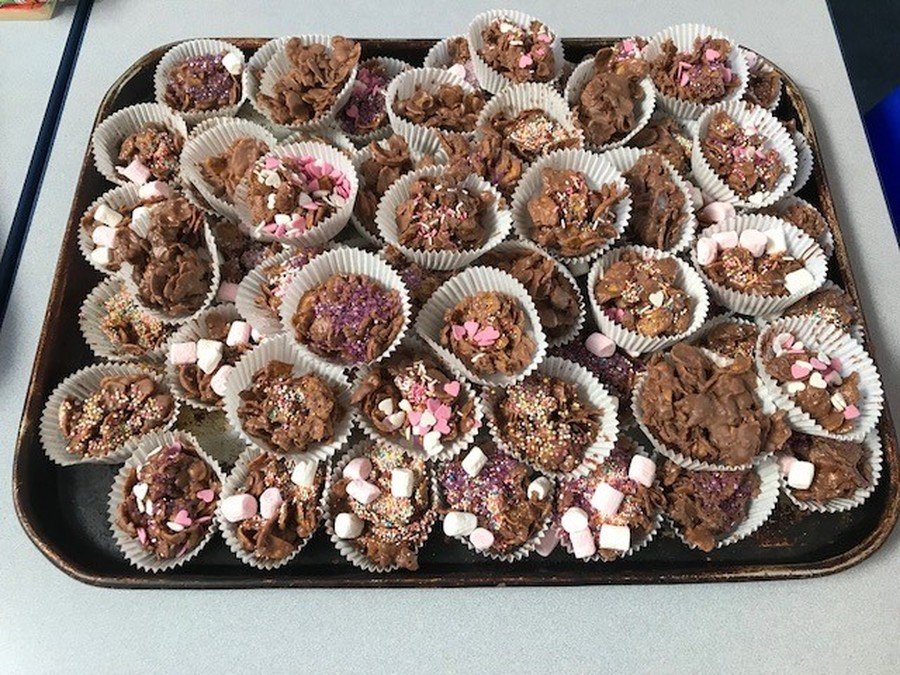 Friday 5 October 2018.
As part of their homework Zac and Jen made some lovely space themed biscuits, which they kindly shared with the class. To see all children leaving with a biscuit in hand and a smile on their face was definitely a 'sweet' way to end our busy Week 5!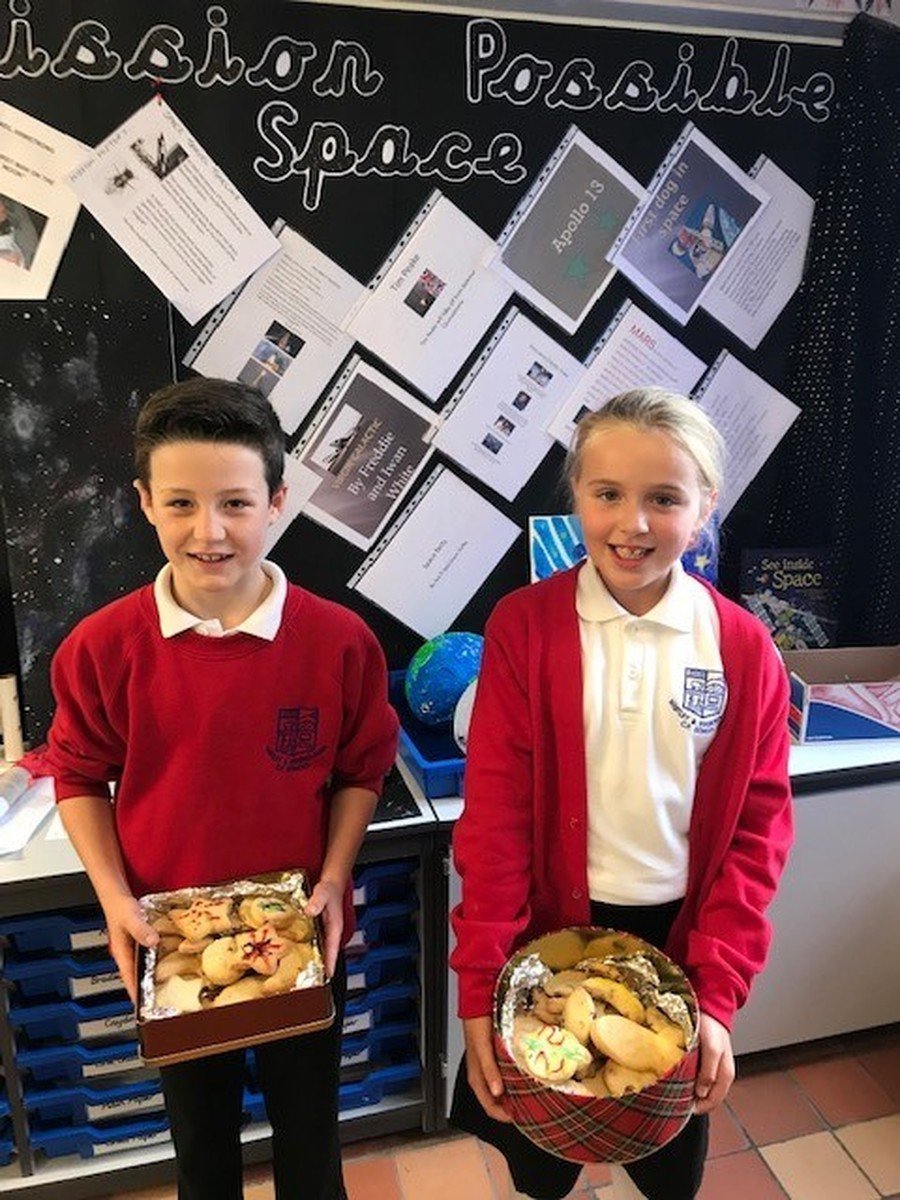 Thursday 11 October 2018
Sycamore enjoyed a hands on, practical lesson in double Mission this afternoon, as we not only learnt about constellations, but the children then chose their favourite constellation to recreate using card, crayons and needlework.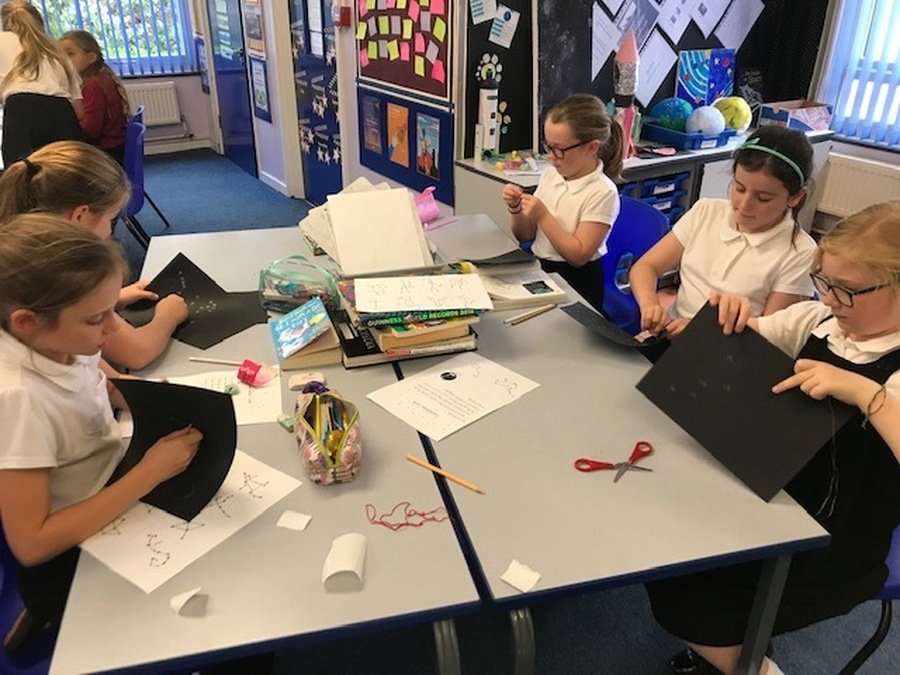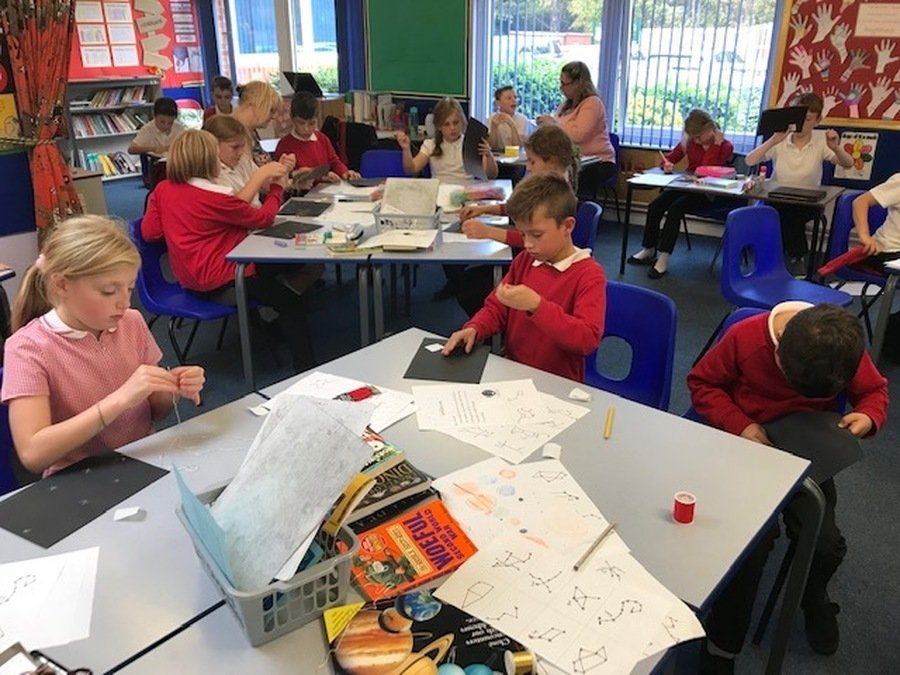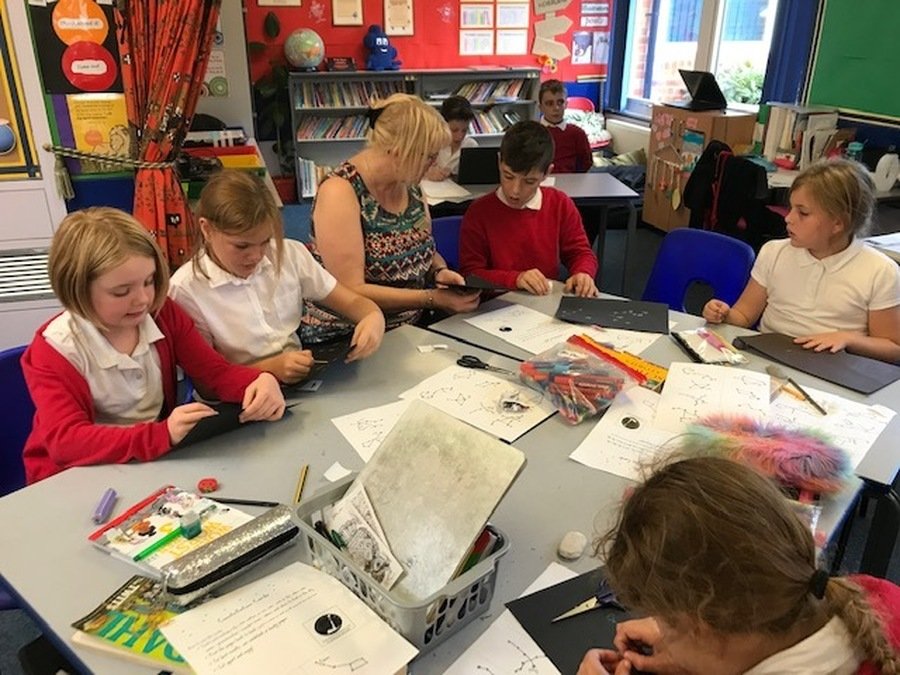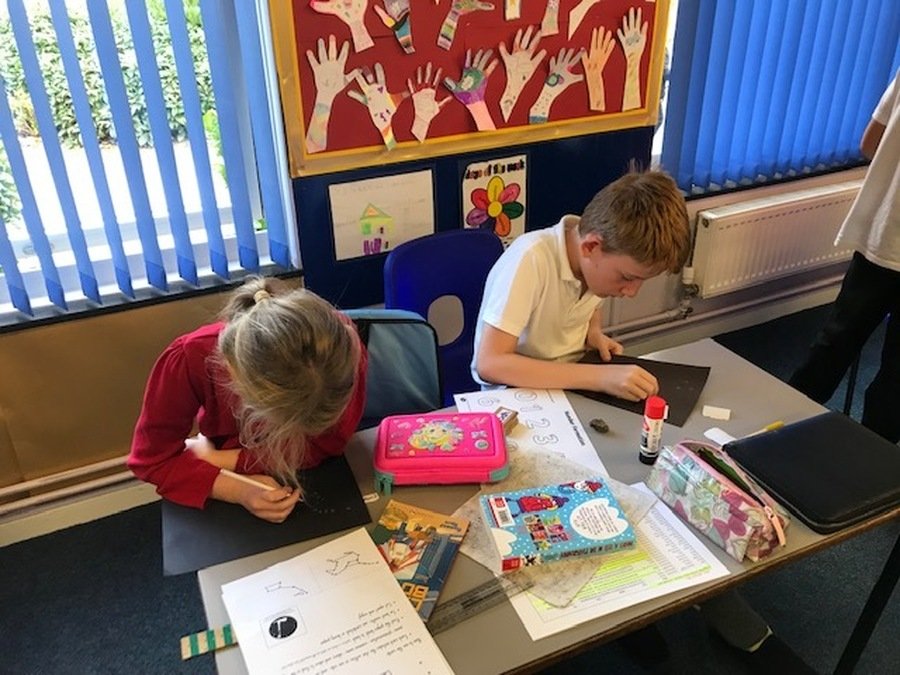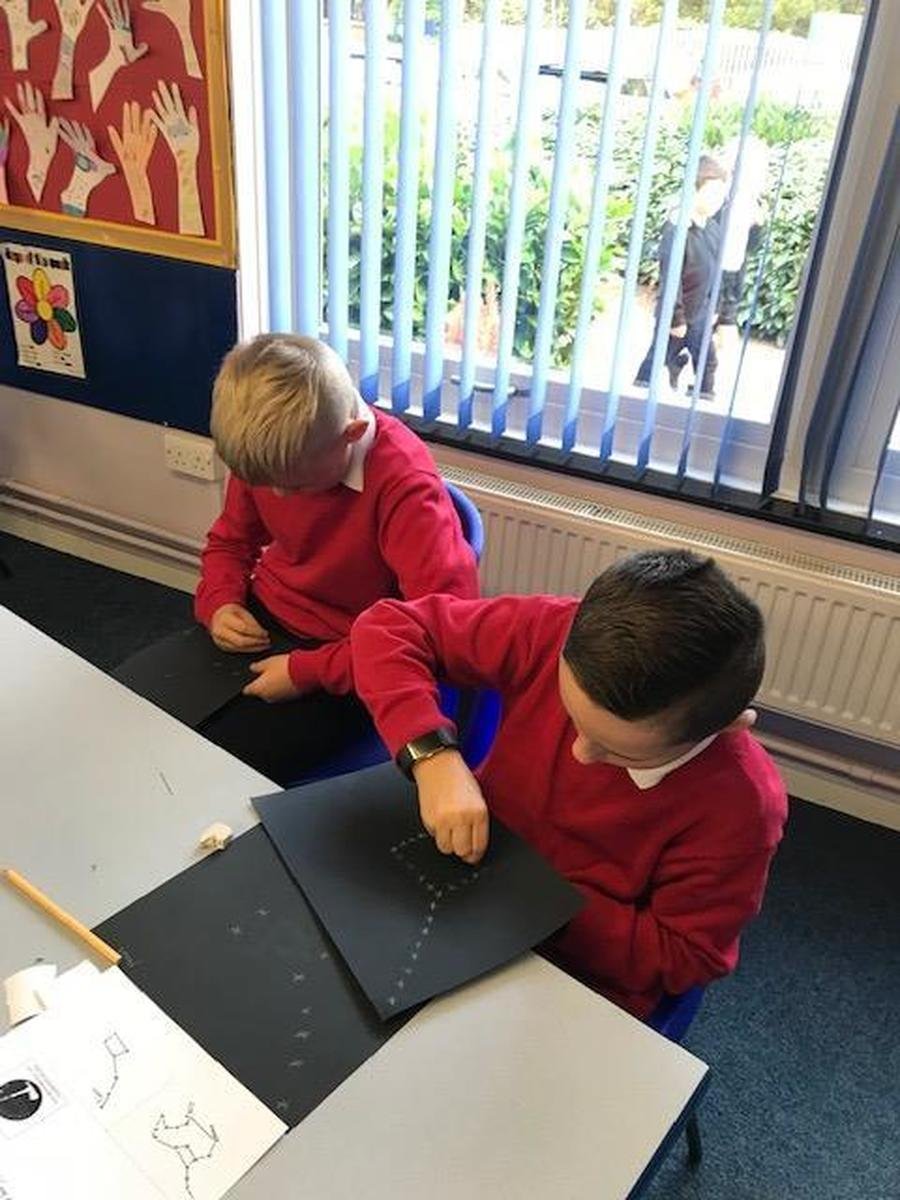 The children all worked hard and produced some beautiful constellations, which when held against the light or in front of a torch appear to twinkle like stars in the night sky. They were proud of their work, and so am I. Well done Sycamore (the photo does not do the wonderful work justice).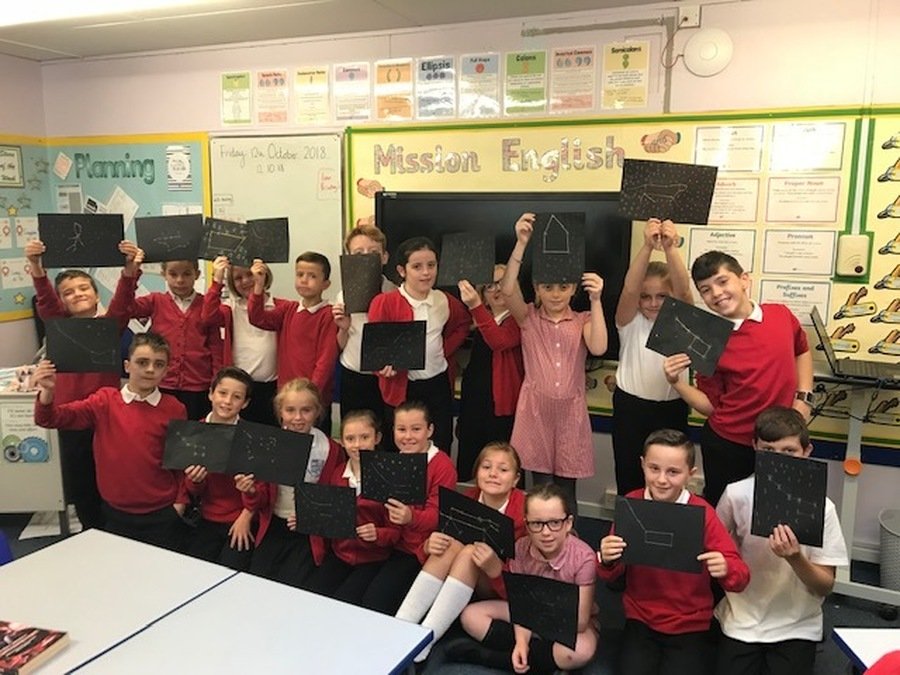 Friday 12 October 2018
The children worked hard in Mission Maths, using their knowledge of 4-digit additions and subtractions to solve a range of word problems. Well done to all in Sycamore for challenging yourself.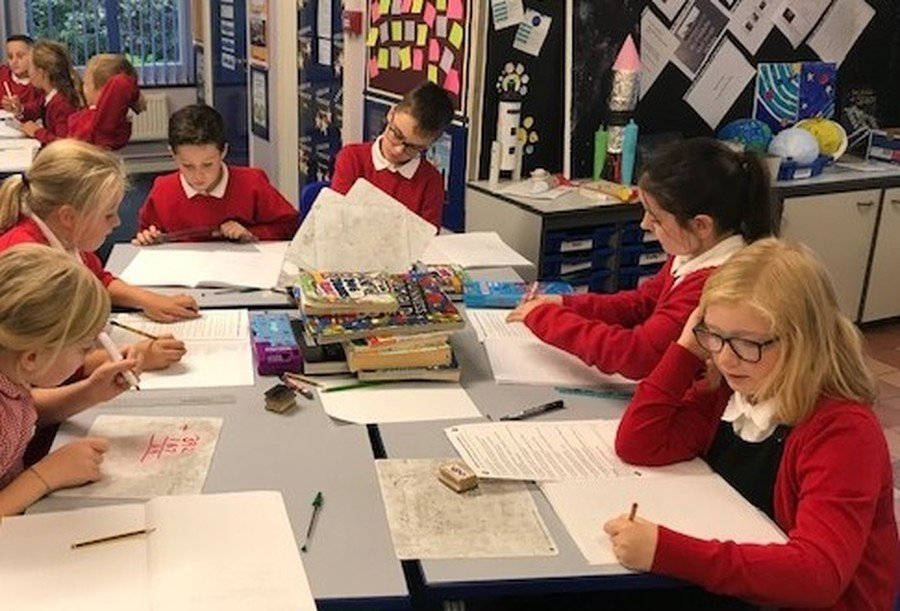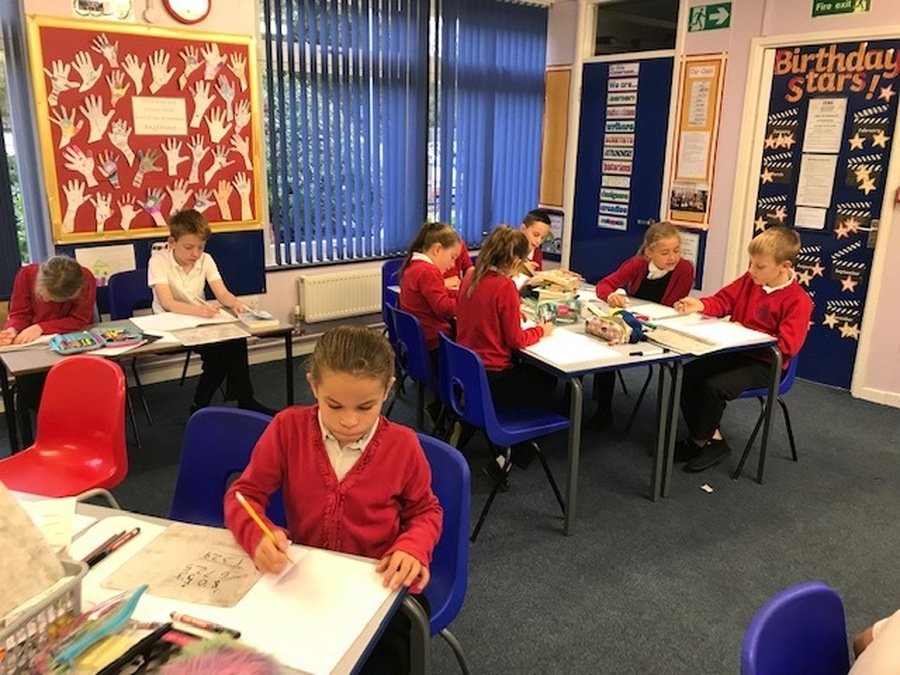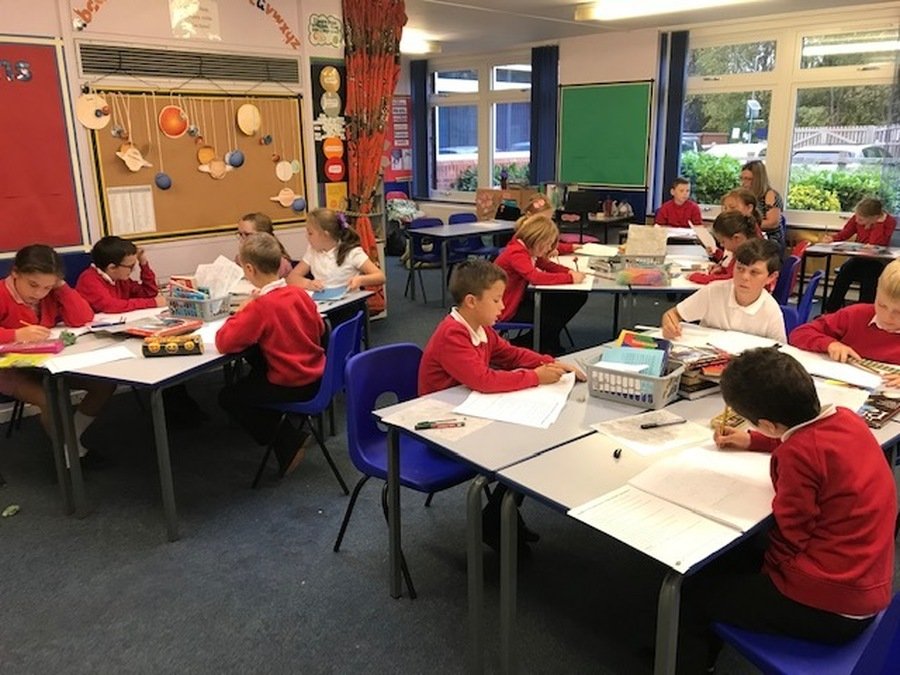 Tuesday 16 October 2018
The children enjoyed our 'show and/or tell' session this afternoon, sharing their stories, activities and achievements. Jake and Caydon were particularly proud to share their achievements with the class, bringing in their trophy (Jake) and medal (Caydon). Well done boys!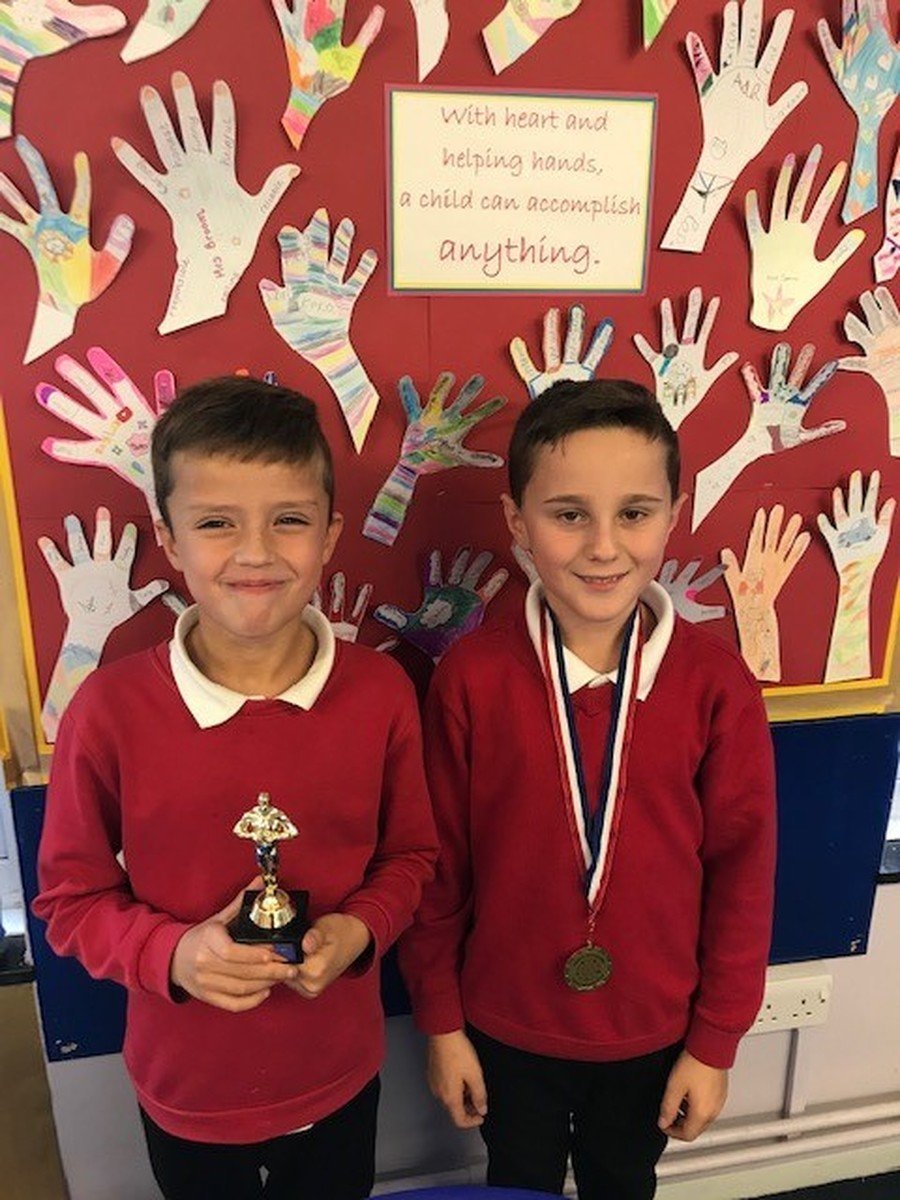 Thursday 18 October 2018
In Mission this afternoon the children worked hard to write their applications for 'Mission Mars'. The children included reasons such as why they would like to travel to Mars, why they should be selected, the potential difference thy could make to the world if they were to travel to Mars, and impressing me with their knowledge of Mars, gained through their space research.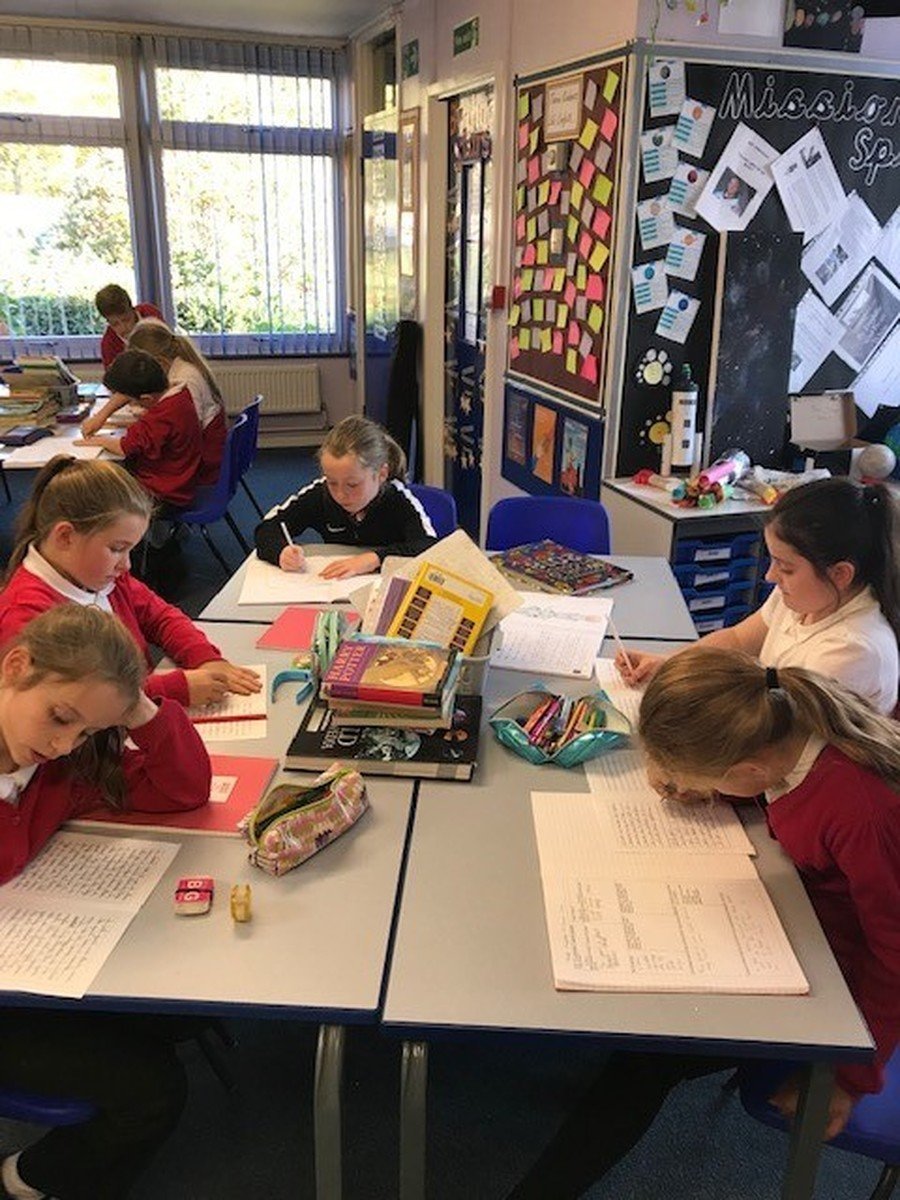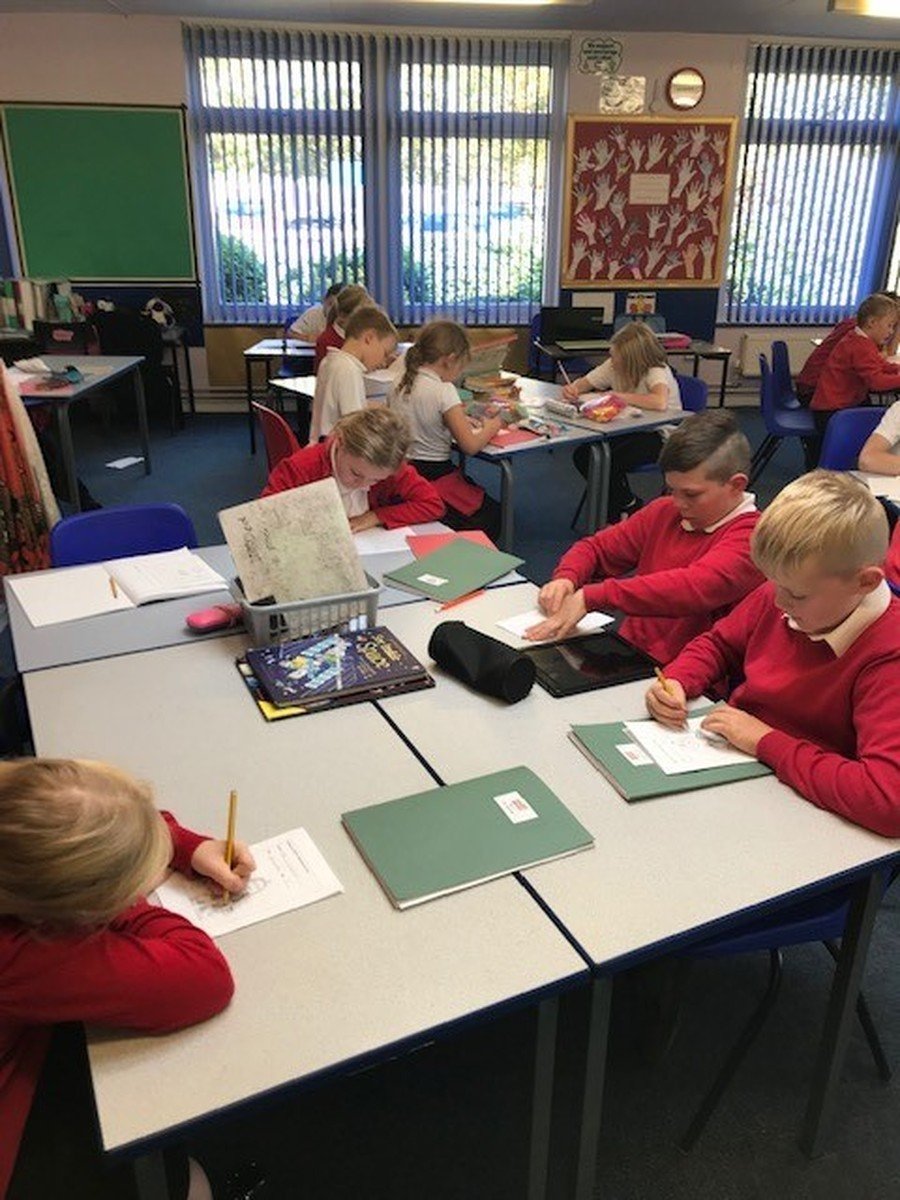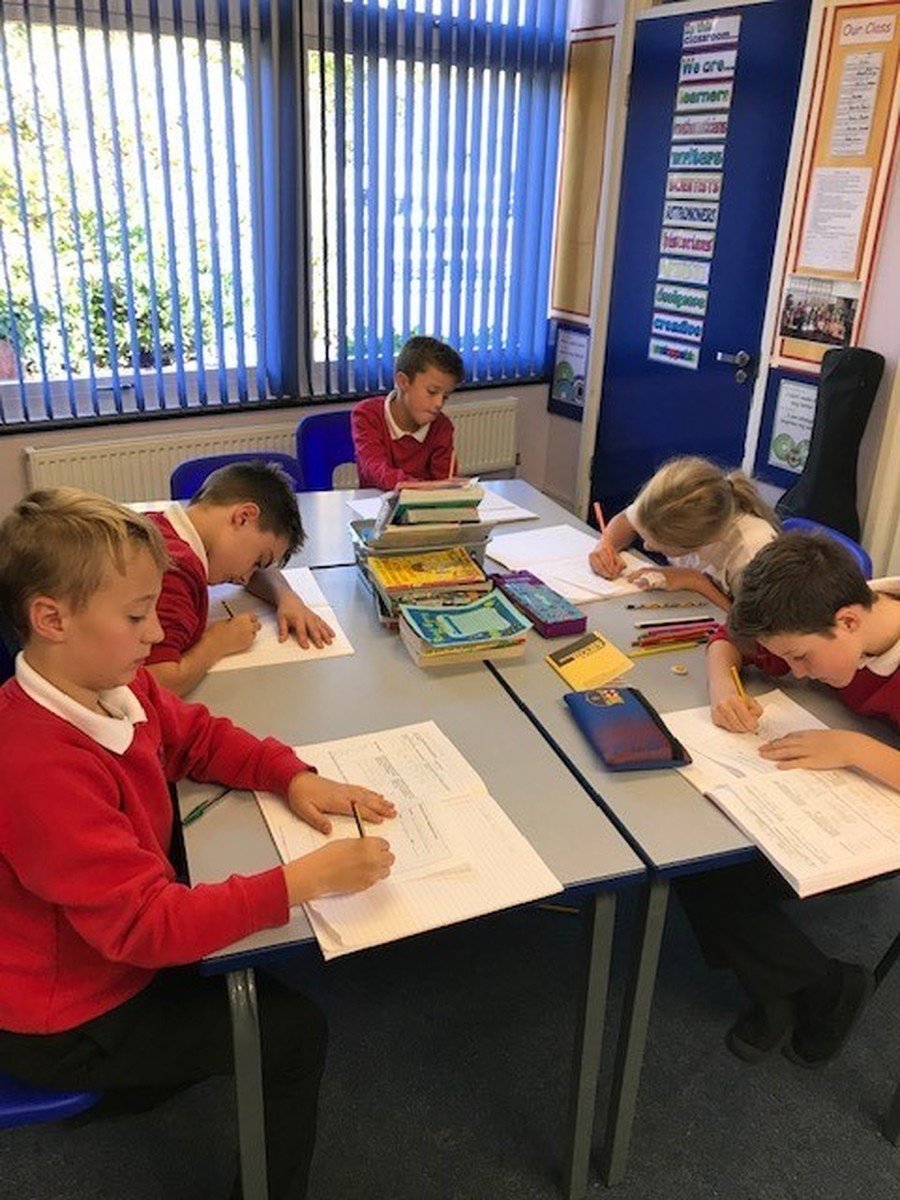 Thursday 25 October 2018
The children enjoyed taking park in our school Spelling Bee and Countdown Challenge today. Most members of the class challenged themselves by going onto the stage at different points of the morning, and those who chose not to participate on stage, still took part by supporting their friends and peers. Well done Sycamore - I'm proud of each and every one of you.