Welcome back Maple class.
Recommended Reading List
Half Term Information Sheet
This half term's Special Mention
Week 1 - Maddison for always working so hard in lessons and giving 100%.
Week 2 - Joe for showing what a fantastic mathematician you are and striving to reach new challenges.
Week 3 - Mark for surprising himself and impressing me with your space themed poetry.
This half term's CHAS
Week 1 - Skye for being thoroughly helpful, friendly and kind to all other children and me.
Week 2 - Jordan for looking after her friends really well this week and cheering them up when they're sad.
Week 3 - Lola for always displaying CHAS qualities and offering help around school.
Homework
English and Maths homework is given weekly to the children on sheets. They receive this on a Friday and if they bring it in by the following Friday they will receive a merit. Spare sheets are available if your child looses the sheet.
Mission booklets are additional homework and children will receive a merit for each piece they do. Spare booklets are available if needed.
Timestable Rockstars logins are available for all children who wish to do this at home.
What we've been doing this week
Fit Fencing taster session was a huge success!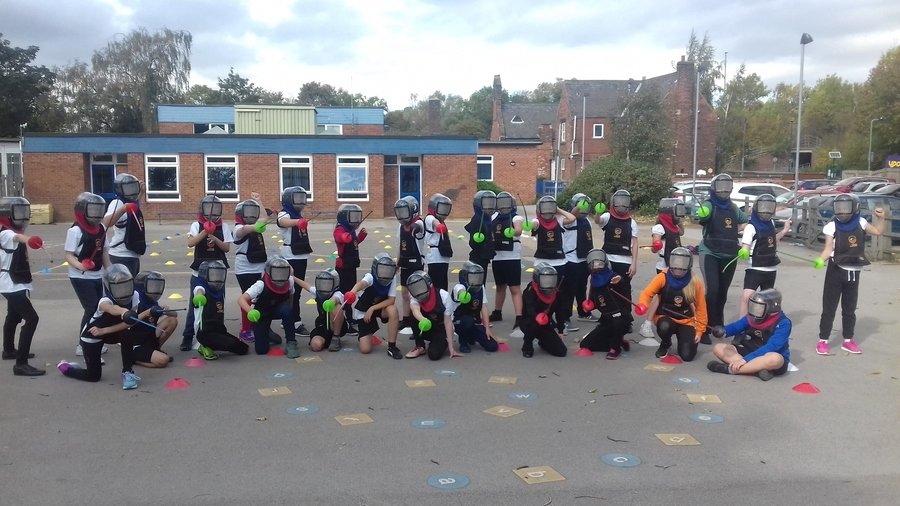 Picture gallery